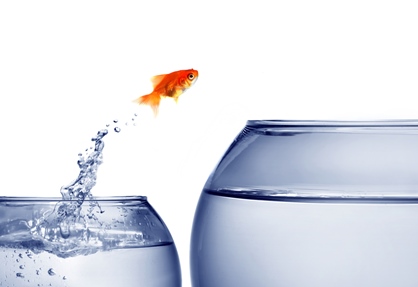 This post originally appeared on the Opinion section of Inbound Hub. To read more content like this, subscribe to Opinion.
Michael Freeman wasn't psyched about having to migrate from one marketing automation system to another. But it had to be done. Last year Freeman's employer, a telecom company called ShoreTel, moved from Eloqua to HubSpot, and it fell to Freeman, the head of demand generation at ShoreTel, to oversee the project.
Freeman says he wouldn't want to go through it again — "I've been here for two years, and this was the first time I was ever unhappy," he says. "Since finishing the migration I'm much, much happier, and if I can help someone else who is in that situation, then I'm happy to help."
Migrations are becoming more common in the marketing automation space. A few years ago that wasn't the case. The field was so new that when most companies installed marketing automation programs they were starting with a clean slate.
But as the marketing automation field matures, an increasing number of companies find themselves wanting or needing to migrate. That might be because they're dissatisfied with a vendor. Or maybe a company is being acquired and must migrate to the marketing automation program that its new owner uses.
Freeman says ShoreTel moved mostly because it wanted greater ease of use, but also wanted to rethink its approach to marketing. He explains his reasons for moving to HubSpot in this video:
How They Did It
One challenge Freeman faced was that the people who had installed and configured the previous marketing automation system at ShoreTel were no longer at the company. And the software had been in place since around 2007. "I had to go in and figure out how the whole thing was set up by someone else, with very little documentation on the current setup," he says.
In any migration, there will be some translation required. How much depends on which applications are involved. Some have more in common than others.
Freeman offered to walk me through the steps he followed in his migration. The main thing, he says, is to put in the time up front to make a realistic schedule and anticipate the steps that are going to be the most challenging. "Planning is the most important piece," he says.
Here are eight steps he recommends:
1) Take inventory.
Map out the workflows, lists, contact fields, and content such as landing pages, emails, blog posts and images that you have in your existing marketing automation program. "Just define what you have and what you need to bring over," he says.
2) Do a clean-up.
As long as you're in the middle of change, it's a good opportunity to get rid of old offers and other assets you don't need anymore. It's also a good time to comb through your contacts database and get rid of some email addresses, for example ones that have bounced or ones that have not opened one of your emails in a long time. (For advice on how to scrub your list, see this story.) "Bottom line is, this is an opportunity for spring cleaning," Freeman says.
3) Figure out which assets need to be changed.
Identify any adjustments that you need to make in workflows that are being carried over.
4) Export your data.
"Because it's a moving target, I set up an auto download or auto data export that ran daily," Freeman says.
5) Put the pieces back together.
Start with landing pages and emails. "We took landing pages we had from Eloqua and applied styling and template changes," Freeman says. "We recreated them in HubSpot, but with a new look and feel."
6) Perform a sync.
Sync your contacts with Salesforce.com, and start recreating workflows, lists, and forms.
7) Test.
"We tested a lot before going live, but we also spent three days after going live with HubSpot looking out for problems, and fixing problems and oversights," Freeman says. "That's inevitable. There are going to be little hiccups. But we worked them out and everything was golden after that."
According to folks at HubSpot, you might want to run the old and new systems in tandem for some period of time.
8) Shut off the old system.
Hey, you don't need it anymore. You're done. Congratulations.
ShoreTel finished the migration a few months ago, and has had no problems since. "I always find things to tune or improve," Freeman says, "but things have really gone smoothly."
The Payoff
The biggest benefit for ShoreTel is the new system is easier to use than the previous system. "I have seven people who are actively using this now," he says. "Every time I do some training, people go, 'Wow, that's so easy!'"
His one biggest piece of advice to others who are planning a migration is to hire a consultant to help guide you through the process. "You shouldn't try to do this on your own," he says.
Nobody looks forward to software migration projects. But with the right planning, and realistic expectations, you can get to the promised land without too much damage to your psyche.
If you want some advice on how to evaluate marketing automation software, check out this free Marketing Automation Starter Kit. And once you've decided to make a leap, you can use this free guide to help you learn how to create marketing automation RFP.