We have been going around in circles about how to set up some consistency in social media. This is a very helpful place to start from. Thank you Laura.
By Laura Gross, Scott Circle Communications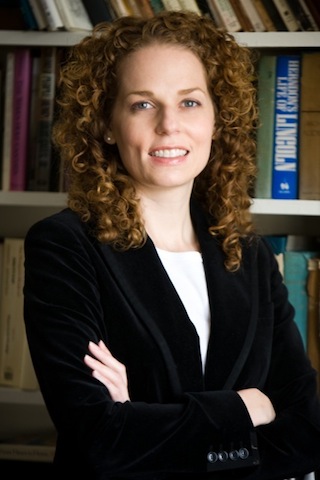 Laura Gross
It can be tempting: Tweeting or posting to Facebook immediately for a business or organization without putting a solid strategy in place. After all, many of us post to our personal pages without much thought on a daily basis. But when handling the social media for a client or your company, you need to plan before you post. Prior to the first Facebook post or tweet, follow these five steps to ensure a seamless social media campaign.
1. Study the Social Media Sphere
As with all PR campaigns—social or traditional—extensive research is the first step. Consider whom you're targeting. For example, if your campaign is for a theatre performance, you'll want to engage critics, arts organizations and theatre lovers.
Start searching for these people by scanning the Twitter lists of influential people or organizations. In the case of the theatre performance, a critic might have a list of other critics or people who tweet about theatre. Also do a hashtag search for themes tied to your campaign, and add to your list people who tweet about similar interests.
2. Create an Editorial Calendar

Building an editorial calendar is time consuming, but crucial to helping you stay organized and on message. Figure out when you want to tweet or post to Facebook, and then write content for these dates and times. Don't forget to note when you plan to post photos and videos. Follow the usual Twitter and Facebook protocols that have been written about to develop a weekly social media schedule.

3. Build Your Profiles

The first thing to take into account when building profiles is to be consistent across all social media platforms. If possible, give all of your profiles the same name, preferably similar to the organization, cause or person.
Next, build a collection of images. The first thing people notice when looking at your Facebook page is your cover image, so consider using Fiverr.com to hire a graphic designer to make your Facebook cover image pop. All services on Fiverr are five dollars – a small price to pay for big impact.
As a last step, write your Facebook and Twitter bios with optimization in mind. Add keywords to both and consider using hashtags on Twitter and adding a phone number and address on Facebook.

4. Take Advantage of Technology

There are several sites that help you streamline and simplify your social media campaign—HootSuite is just one example. With this service, you can send content to several platforms, such as Facebook, Twitter and LinkedIn, all at the same time. It might not always be appropriate to post to all three at once, but it is a nice option to have. You can also set up tweets and posts to send at a future date, so you don't have to worry about social media when you're out of the office.
5. Conduct a "Soft Launch"

Prior to following anyone on Twitter or "liking" anyone on Facebook, start posting content. I recommend at least 50 tweets and 25 Facebook posts. I won't follow someone on Twitter if they haven't shared any content, and you shouldn't expect others to do so. In order to maximize your time, use Twitter as your primary platform.
As opposed to other sites such as Facebook and LinkedIn, you can post ten or more times a day to your Twitter feed. As you tweet, simply pull some of the most interesting content and re-purpose it for your other social media pages.
Now you're ready to officially launch your campaign. Start tweeting and re-tweeting, sharing and commenting on Facebook posts and engaging with influencers. Word of mouth is also critical. Ask your friends and family to follow you, add links to your e-mail signature and promote the pages on your Web site. If you follow these steps and stick to your campaign, you'll build a strong following of all the right people.

Laura Gross is the founder and president of Washington, D.C.-based public relations and event planning firm Scott Circle Communications. She can be reached at lgross@scottcircle.com. You can follow her on Twitter at @lgross.